Riviera Health Spa is a Grand Oasis that offers luxury spas & saunas and complete restoration of body & mind.
Luxury, Quality & Comfort
30,000 Sq Ft Largest Korean Spa In South Bay Casual, Comfortable Friend & Family Environment Affordable, Every Day Low Prices & Top Of The Line Services Many Themed Hot, Dry Saunas & Steam Room Gift Certificates Available Smoothie Bar, Coffee Shop & Korean Restaurant Hair Salon, Skin Care & Laser Service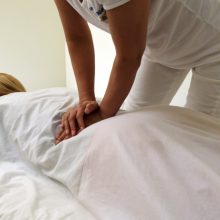 Our staff of certified massage therapists will be happy to consult on the best massage therapy for your needs and comfort level. Massage not only relieves pain in the body; it keeps the skin toned, reduces stress, focuses the attention span, boosts your immune system, keeps your muscles and joints limber, and releases endorphins and serotonin- lifting your mood and allowing for better sleep patterns.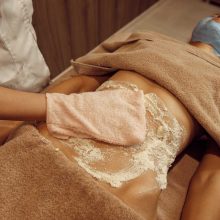 Our body scrub service is an exfoliation service that originated in Korea. This exfoliation treatment sterilizes and removes unwanted, dead, flaky skin. Exfoliation leaves you feeling relaxed and revitalized with clean, smooth skin. It is Riviera Health Spa's most popular service and you will leave wanting to share your experience with all of your friends.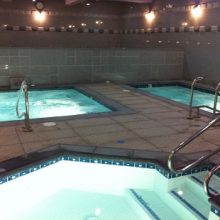 Riviera Health Spa is a traditional, communal, male/female spa environment. Our spa features three different temperature pools on both sides (male and female): warm jacuzzi (jet), cold plunge, and hot water pool. Use our spa, saunas, and steam room for the natural treatment of daily pains, including: back aches, muscle aches, arthritis (works like water therapy) and other daily pains.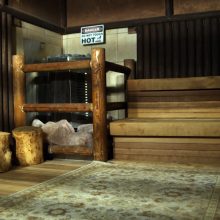 Riviera Health Spa offers 4 unique steam and dry sauna experiences allowing numerous health benefits practiced in Korea. CLAY SAUNA: Clay is known as natural "living" material. We've created this Sauna room with Clay (mud) throughout the ceiling, walls and floor. Sitting in this Sauna will allow and help your body to detoxify and breathe. Clay also help to prevent diabetes.
Relax. Refresh. Renew. Riviera Health Spa